Description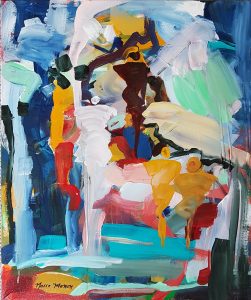 Is it?  Or are we just a little bit nut?  We received a phone call on a Sunday night and right away we knew we wanted to go….
Title: Living Abroad is Exotic
Size: 24×20
Medium: Acrylic on Canvas
Price: $475
This is an original painting created with professional, conservation quality art materials, protected under the copyright laws and may only be reproduced with permission in writing from the artist.