Description
SOLD
Often I have been asked, "What is my inspiration".  Usually, I start a painting with my choice of colours and the more I paint, the more I know what it is going to be.  My paintings are created with my inspiration and emotions.
When I did this one, I started like the usual only with my choice of colours.  I was listening to the radio and they told us that we could have snow during the long weekend of May…:(  Instantly I saw a snow storm in my painting, added my 3 climbers and dripping colours.  I see also the snow falling and covering the green leaves that just started to pop up…..  It is just my imagination seeing things in the paintings and everyone can see something else.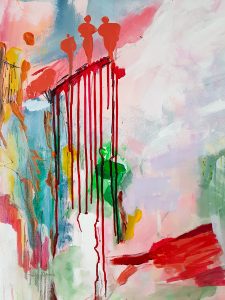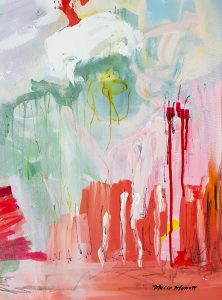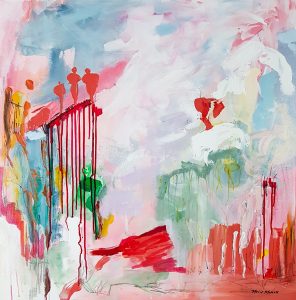 Title: The Climbers
Size: 36x36x1.5
Medium: Acrylic on canvas
Price: $1250
This is an original painting created with professional, conservation quality art materials, protected under the copyright laws and may only be reproduced with permission in writing from the artist.
Marie Manon