August 7, 2019
Is it always greener on the other side?

I used to think how lucky someone was to be so successful or to have a gorgeous house or a lot of money, etc. Later on, you discover that one of the persons I used to envy has cancer, and the other one suffers from depression and another her child is suicidal. Now, I think differently. I suffer from major depression; I have an anxiety disorder and post-traumatic disorder from earlier events in my life that will never go away. I have to learn to live with them because they are a part of who I am.
I have a wonderful husband and a son that I love very much. Painting makes me happy, and what makes me happier is when someone tells me that my art makes them feel good and joyful.
I used to say, "Why me?" Why was it so challenging and cruelly difficult? I was drowning in sadness. Today I realize how lucky I am. Life's challenges provided me with an opportunity to invest in the only hobby I know, which is painting. Every day I have to remember to leave what's heavy behind!
July 20, 2019
I am an emotional and expressionism artist. In my paintings, I am consistently pushing boundaries of what we expect an artwork should be. The way I express myself through my favourite media is a good representation of my style.
In the art world, it would call "expressive." But my definition and how I describe my artwork: organic, abstract, contemporary, free-form, gestural, and expressive. I also will go one step further to add that my freestyle painting implies painting with my fingers, extended brushes and different type of objects. To find my unique style through abstract art, it meant to me practicing and painting every day.
My latest series of artworks are mostly abstracts with or without references. In some of them, you can find samples of wallpaper, textiles.
A great example would be my "Magnificient Gold Petals" http://mariemanon.com/product/magnificent-gold-petals/ painting, where I added pieces of wrapping paper, large sections of colour papers and thick paint for texture.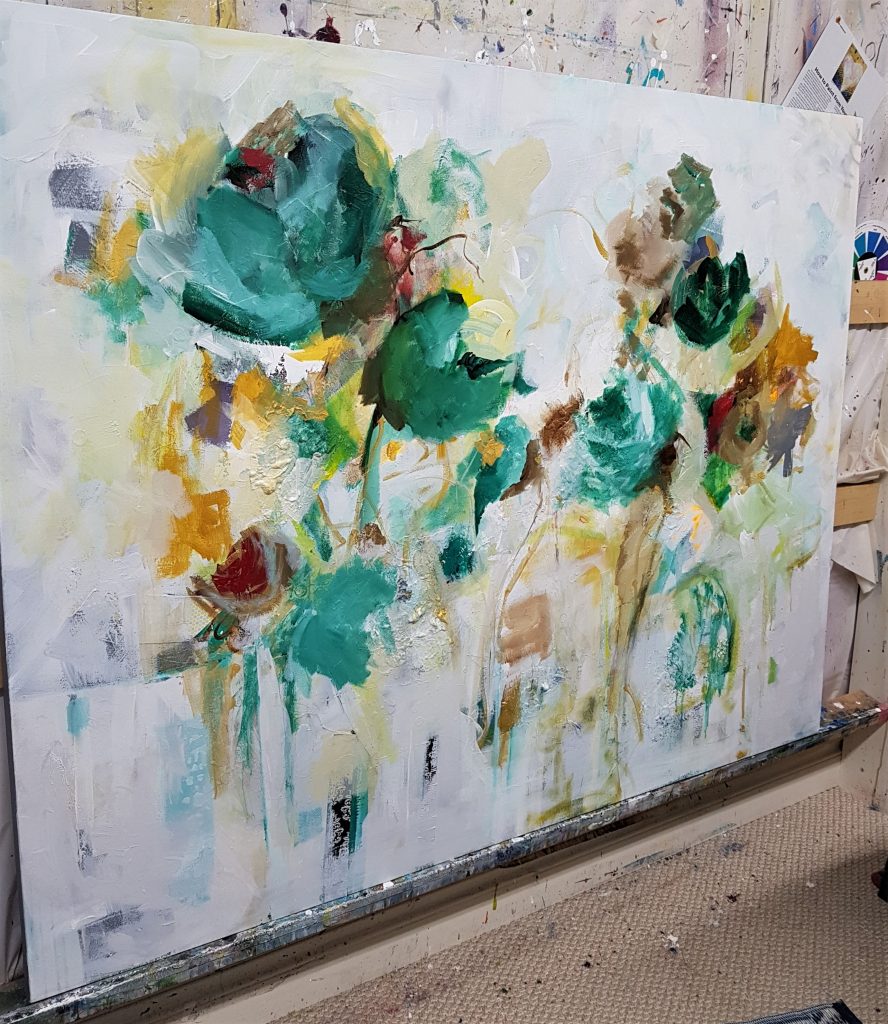 There are as many different types of abstract art as there are people.
Original Painting by Artist Marie Manon
______________________________________________________________________________
July 18, 2019
If you love drama, you're going to Lose it over this mega Urban City. Sophisticated Chic Modern Artwork. 48×60. Ultra-modern and contemporary artwork.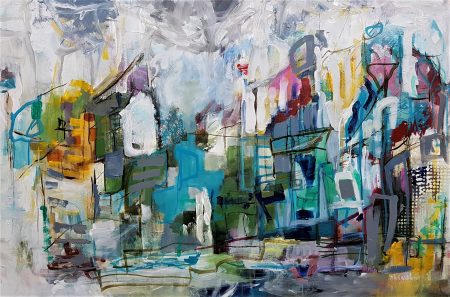 #painting #artgallery #interiordesign #designart #artist #creative #inspiration #design #abstract #cityscapepainting #artoftheday #colour #interiorarchitects #brightspacegallery #mariemanon
Original Painting by Artist Marie Manon